The Cycle Effect by Brett and Tam Donelson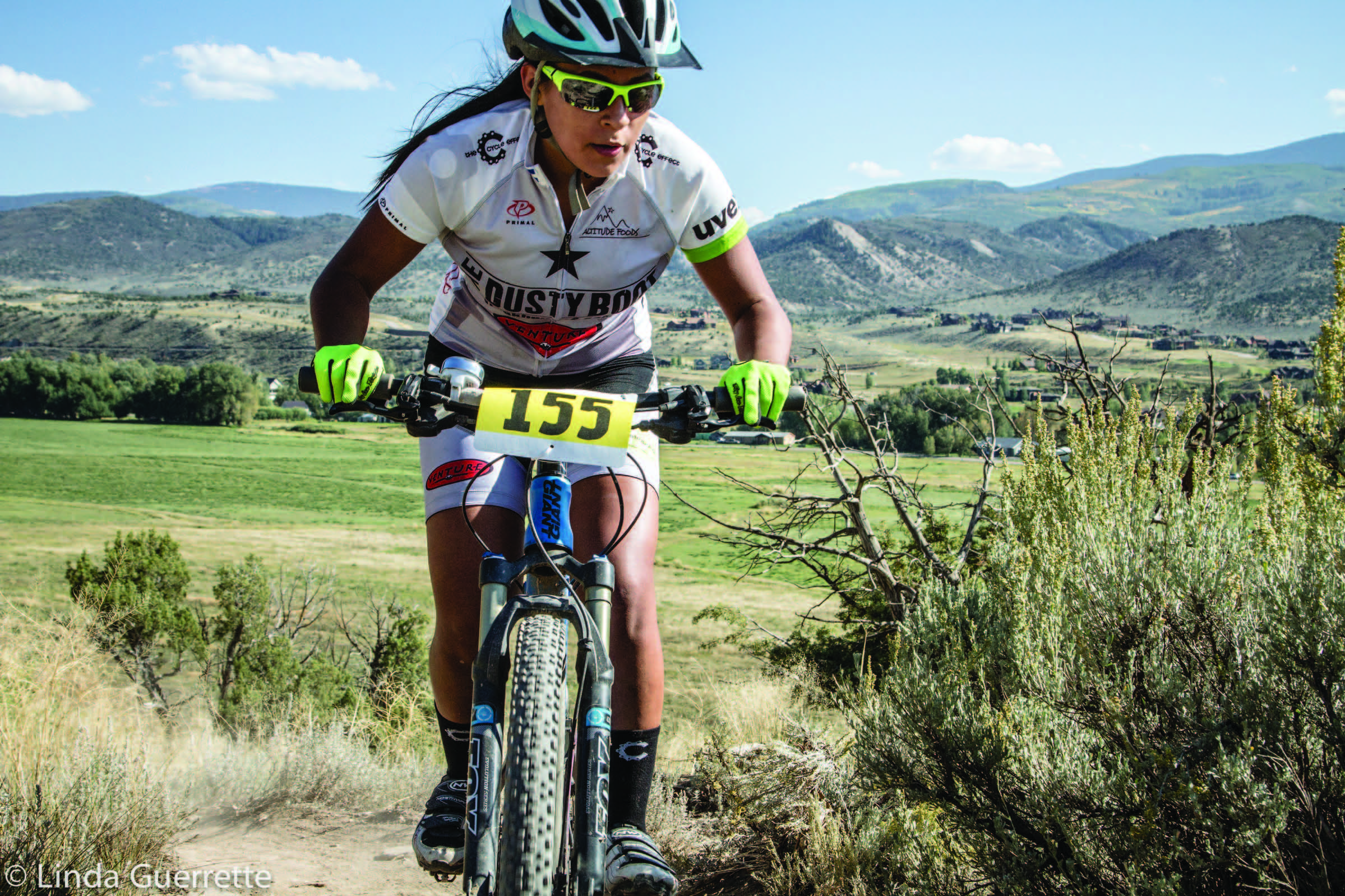 The Cycle Effect By Shauna Farnell
Brett and Tam Donelson are building dreams, bolstering young lives one female rider at a time When Rita Gutierrez first tried mountain biking, she narrowly avoided crashing headfirst into a river. Six years later, you won't catch the recent high school graduate going anywhere without a bike.
Gutierrez is a veteran member of The Cycle Effect, the nonprofit group founded by Edwards residents Brett and Tam Donelson. The organization's goal is to empower and enrich the lives of teenage girls through mountain biking. It has grown 300 percent since launching in the summer 2013.
By 2016, it's on track to double once again. With teams in Eagle, Edwards and Summit County, The Cycle Effect is comprised of about 75 girls, most from lower-income Hispanic families. It is an evolved iteration of the Donelson's first brainchild, a smaller team of female riders from the same demographic called Ells Angels, which was run in conjunction with The Youth Foundation.
That's how Gutierrez was initially persuaded to try biking again after that first off-putting ride. "I was terrible. I never wanted to get on a mountain bike again," Gutierrez recalls. "But everyone else on the team was also new at it. We were all clipped into the pedals for the first time. That was a big challenge."
Needless to say, the learning curve for Ells Angels and then Cycle Effect riders delivered many more crashes for Gutierrez and the rest of the team. But then it became obvious that the girls were not only bonding with one another but growing as people – becoming more confident, focused and dedicated not just in training and racing, but in other areas of their lives.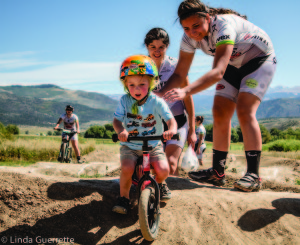 A place for kids
"I wish I could say it was some huge master plan five years ago that I would start a nonprofit," says Brett Donelson, who was an alpine coach at Ski and Snowboard Club Vail for many years. "I just thought, if you can help kids stay healthy and ride bikes, there's nothing better than that. Now I really want to create a place for these kids. We're not the Bad News Bears anymore. Yes, there's faster kids and slower kids, but when we have the high school boys team wearing Cycle Effect trucker hats, we have to say, 'OK, we're onto something.'"
Training and conditioning for The Cycle Effect begins in January on Monday and Wednesday afternoons in the gym or, if the weather allows, outside. By April, the Edwards and Eagle riders get on bikes and out on the trails, beginning with basics like clipping in and out of pedals, and then learning techniques for cornering, shifting and braking.
By the time May rolls around, the short track season is in session, and the team is whittled down to the girls who really want to be there. "We see a high turnover rate at the beginning. Girls don't know what they're getting themselves into. They think, 'Wait. I don't want to get dirty,'" Donelson says. "Obviously, not every kid wants to be a mountain bike racer." But then those who stay realize that getting dirty can lead to great things: new friends, better fitness, a fresh sense of pride and self-respect and even opportunities to go to college.
Once a rider is committed to the team, she gets a full riding kit – jersey, helmet, bike shoes, and access to a high-end bike for the race season. The Cycle Effect is funded by donations from local sponsors like the Roadhouse Hospitality Group and gear suppliers Giant, UVEX and Primal.
The rider pays an annual fee of $125 (with discounts and payment plans possible) and gets 80 days of practice and free entry to local races. Once The Cycle Effect takes effect and a rider experiences her first race, tapping into that communal well of adrenaline, the magic is contagious.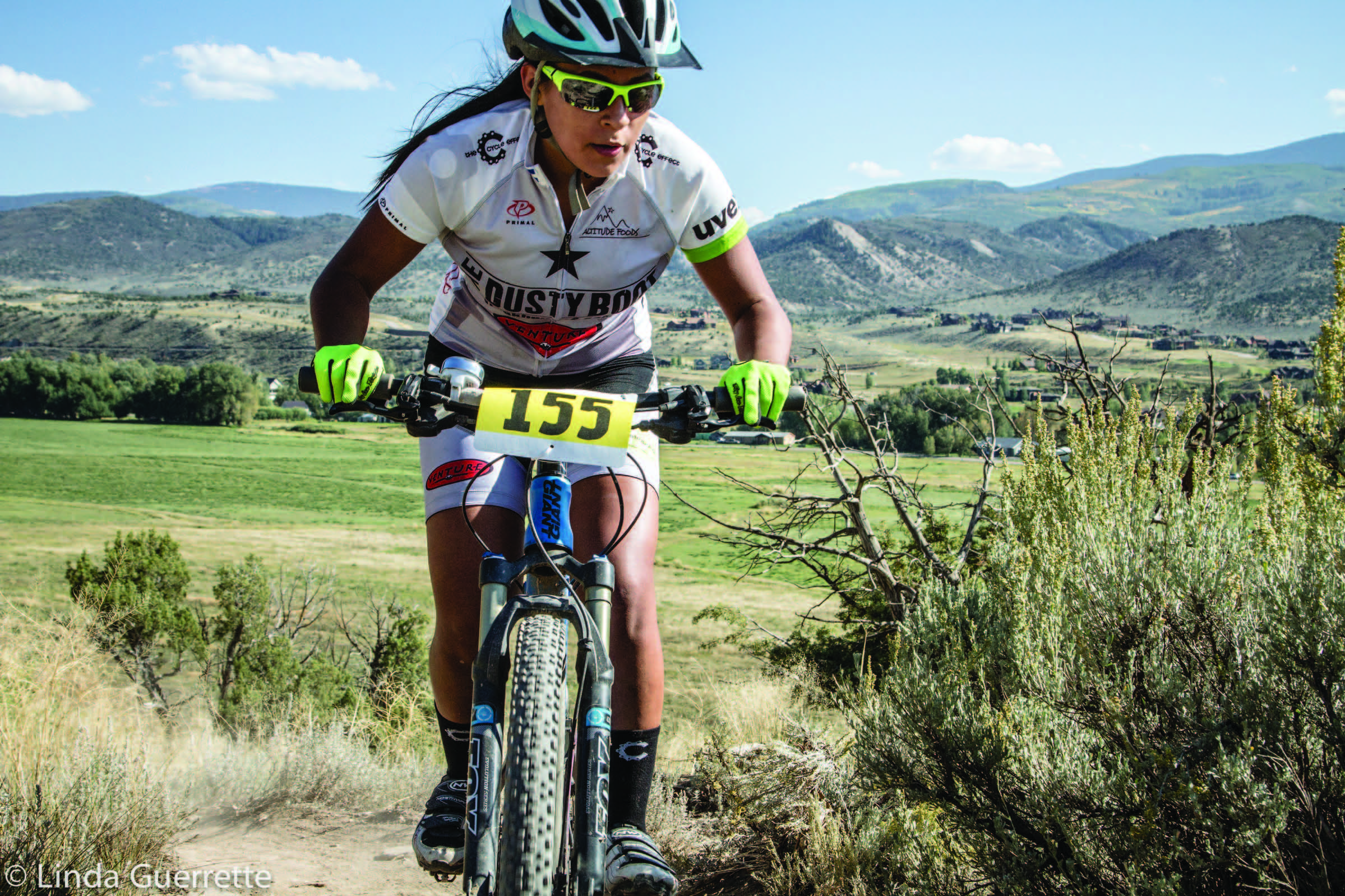 "The older girls break down the barriers and the younger girls think, 'I can do what this girl from my culture is doing.' The whole philosophy is so much greater than just mountain biking. It's creating dreams," Donelson says. "Once you experience doing something really challenging and you're successful, it's easy to apply that to any avenue in life." Hence The Cycle Effect's unprecedented growth in the last three years.
Abigail Elizalde, a junior at Battle Mountain High School, is rapidly becoming a team star during her second year in the program, and her 13-year-old sister is eager to join this summer. "I've always liked doing sports, but I had never done mountain biking. It got me so much fitter and healthier," 17-year-old Abigail says. "I really like how Brett started this program to help girls find themselves. It's my little sister's first year biking. I like showing her how to do things right. You just want to be healthier in general when you get into it. You don't just want to eat Cheetos all the time."
A positive path
So far, 100 percent of high school graduates involved in The Cycle Effect have gone onto college. If team members don't keep their grades up, they're not allowed to ride. Before they set off on rides without their coaches (there are about 12 Cycle Effect coaches, all volunteer), every girl must know how to change a flat tire.
Mike Santambrosio runs the Eagle Cycle Effect program, which added a middle school team this season, and has witnessed many personal transformations among his riders. "I've got a girl in her second year in Cycle Effect. She's a 4.0 student, but very quiet, very reserved. I approached her about joining the program, and this year the transformation is ridiculous," Santambrosio says. "She's laughing and joking with girls in class. She's tackled all these obstacles, and it's made her extremely confident. She's really coming out of her shell. The same could be said for the other returning girls. The sense of pride is fantastic. They all wear their Cycle Effect hats before races. On Facebook, they're all blowing up about their rides and the team. It's such a positive outlet."
Any mountain biker can relate to this phenomenon. No matter what kind of stress one is facing in life, the sport is literally all about strength, overcoming (pedaling over) obstacles, staying balanced and focused on the path ahead. It's about getting back in the saddle if you fall. And these days, falling doesn't faze Cycle Effect riders like Gutierrez, who was selected from a group of 5,000 high school students across the country for the National Interscholastic Cycling Association's Leadership Award and is going to attend Colorado Mesa University in Grand Junction — selecting it largely due to its proximity to great mountain bike trails.
"I can remember what it was like the first time I raced," she recalls. "I was nervous with super sweaty palms. I was thinking the whole time if I fell, how would I get out of my clips? Now it's so different. I think if I fall I have to get up and start running. I have to get my bike, run and get back out there."
For more information about The Cycle Effect, visit the website www.thecycleeffect.org, email info@thecycleeffect.org or call (970) 306-7572.